Most guys can agree on one thing:
Getting off feels really, really good.
This is especially true when you're using a fleshlight.
It's just about the best male masturbation toy on the market, and lets you simulate the sensation of sex every time you masturbate.
What you might not be aware of is that using the wrong kind of lube can actually damage your fleshlight.
Today I want to teach you the basics of lube for fleshlights and show you 9 of the best lubes for fleshlights out there.
Our Pick:
Fleshlube
Our experts agree there are a lot of great lubes out there, but if we had to pick one, we would stick with the manufacturer's very own product: Fleshlube.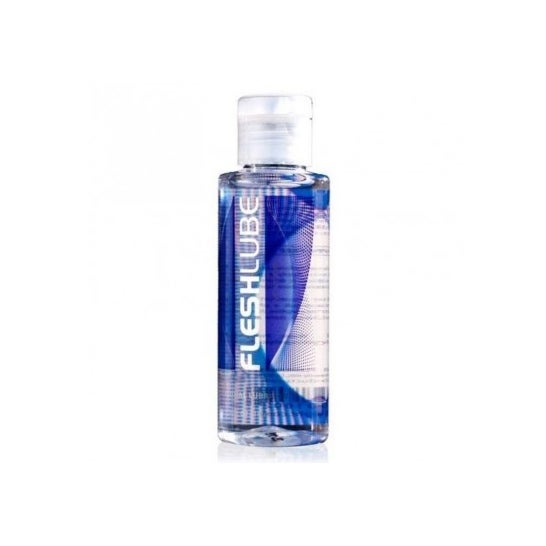 Why Lube is Important
Using a fleshlight without lube is the same as trying to use a flashlight without batteries.
Nothing's going to happen, with the added bonus of a chafed penis.
To get the best experience with your fleshlight you need to use a high-quality lube. When combined with a properly warmed fleshlight it takes your play to the next level.
The Basics of Fleshlight Lube
Water-Based Lube is Essential
Let's get this one out of the way first:
Only use water based lube with your fleshlight.
I'll say that again, only use water-based lubes with your fleshlight.
Silicone and oil-based lubes will actually damage the ultra soft cyberskin material of your toy. Over time they cause it to break down and toughen up. Trust me, the last thing you want is rough and tough material in a fleshlight.
The same is true for most modern sex toys:
If you or a partner decide to try any other toys out there, you should only use a water-based lubricant.
Liquid vs. Gel Lubes
There are two major categories of water-based lube available for fleshlights:
Liquid lubes are thinner and provide an extremely slick feeling. They're a lot like natural moisture generated by a vagina.
Most people describe liquid lubes as a more natural sensation. This can help you get more deeply into your fantasy.
The only real downside is that liquid lubes tend to evaporate pretty quickly when you're really going at it.
Gel lubes are thicker and longer lasting than liquid lubes. They provide an intensely smooth experience and stay where applied better than a liquid lube.
Another thing to keep in mind with lubes is the tightness of your fleshlight. Gel lubes provide a denser slickness than liquid lubes and are great for really tight fleshlights.
Skin Sensitivity
Many of my clients have reported difficulty finding the right lube for their needs. This is especially difficult if you have sensitive skin or allergies.
Lots of water-based lubricants contain glycerin. It's fine for most people but there is a sizeable minority who react poorly to glycerin.
If you fall into this camp you should definitely check out one of the many glycerin free lubes available.
A bit of advice I always try to pass along is to test your lube before using it.
Just rub a bit onto your skin and wait to see if you show any signs or symptoms of a reaction.
It's much better to find out you have a sensitivity to something when it's on your forearm rather than on your penis.
Lifestyle Choices
Depending on how you live your life you may want to change your lube choices.
Vegans and vegetarians for instance will definitely want to steer clear of most glycerin lubes.
Many are actually made using animal products, a big no no for those who've made the choice to go meat free.
There's another ingredient you might be surprised to find in personal lubes:
Parabens.
These are synthetic compounds added to lots of makeup, lotions, and lubricants that help fight bacterial growth.
Unfortunately, there are growing concerns that they may have a negative effect on the body. The jury's still out on the safety of parabens in personal products.
Many people have decided to avoid them when possible. If you're one of them, look for a lube that's paraben free.
The Best Lubes for Fleshlights
Here is a list of the 9 best selling lubes this year:
Fleshlube Water-Based Lubricant
Sliquid Naturals H20 Lube
Astroglide Liquid Lubricant
System JO H20 Lubricant
Pjur Med Natural Lubricant
ID Sensation Warming Lubricant
Astroglide Extra Thick Gel Lube
Wet Original Gel Personal Lubricant
Sliquid Organics Natural H20 Lubricant
1. Fleshlube Water-Based Lubricant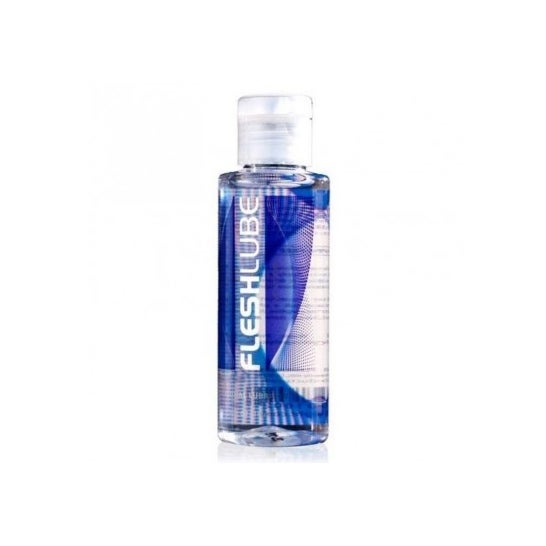 Who knows better what a Fleshlight needs than the manufacturer themselves?
Fleshlube Water is the original Fleshlight branded lubricant made just for their products. It's an extremely slick water-based liquid lube that lubricates and conditions your fleshlight as you use it.
Its key features include:
Hypoallergenic and paraben-free.
Designed specifically for use with fleshlights.
Discreet packaging and labelling.
Conditions and softens your fleshlight during use.
If you're the kind of guy who only buys OEM parts for your car this is the fleshlight lube for you. Fleshlight specially formulated Fleshlube Water for their products.
It's a really nice lubricant that has a good bit of staying power compared to other water-based lubes. It also has a delicate honeysuckle scent and feels amazing when you use it.
Word of warning though it does contain glycerin. If that's an issue for you I recommend you check out a different lube.
2. Sliquid Naturals H20 Lube
If realism is your goal it's hard to beat the feel of the Sliquid Naturals H20 lube.
It's designed to try and match the consistency and sensation of the body's natural lubricants.
Important features are:
100% all natural formula.
Glycerin and Paraben free.
Made up almost entirely of pure water.
Guaranteed to be condom and sex toy safe.
The Natural H20 has a great feel for a water-based lube. It's extremely slippery and smooth, giving you really nice sensations as you use it.
It was specially formulated to be hypoallergenic, scent-free, and contain no parabens or glycerin.
If you're looking for an all natural vegetarian friendly lube the Sliquids Natural H20 is a great choice.
3. Astroglide Liquid Lubricant
Astroglide is one of the most well known names in the personal lubricant market.
It's a lightweight lube with a PH balanced formula that is just as good now as the day it was first released.
Key features of Astroglide include:
Long lasting formulation.
Extra slick and smooth.
Great for use with toys or condoms.
Astroglide has been around for a while and it's easy to see why. Their original lube is great for slipping and sliding into even the tightest of holes.
If you're like me you probably don't like to have too many bottles hanging around. Buying a single lube for multiple uses is a great way to cut down on clutter.
One thing to keep in mind though is that it does contain both glycerin and parabens.
It's not recommended that you use this variety of Astroglide for vaginal sex. Using it for anal is perfectly fine.
4. System JO H20 Lubricant
The System JO H20 lube is made to be a back to basics approach to personal lubricant.
It uses a simple formula to produce a quality, uncomplicated product.
Things you should know about it:
Almost entirely water.
Plant based glycerin.
Safe for fleshlights and all other toys.
Sometimes the simple way of things really is the best way. With the System JO H20 you get a high-quality lube without the complications.
It's slick, goes on easy, and gives you a great experience every time.
Really, what more do we need?
5. Pjur Med Natural Lubricant
The Pjur Med Natural lubricant is great if you're trying to live more in touch with the earth.
It uses natural, plant based ingredients to provide an ultra smooth experience.
Important features include:
Plant based glycerin.
Designed to lubricate and moisturize.
Great for condoms, sex toys, and fleshlights.
Safe for daily use.
Getting in touch with your natural side can never hurt. The Pjur Med Natural lube lets you put that philosophy into practice even during your personal time.
It contains glycerin but uses a plant rather than animal based formulation. This allows it to have all the benefits of glycerin with far fewer downsides.
One of my favorite things about this lube is its moisturizing properties.
It leaves your penis and the surrounding skin feeling refreshed and rejuvenated every time you masturbate.
6. ID Sensation Warming Lubricant
If you're looking for a lube with a little something extra you should definitely check out the ID Sensation Warming Lube.
It includes some very special ingredients that give you a building sensation of warmth all along your penis.
Important features to keep in mind include:
Long lasting and extra slippery.
Heightens sensitivity with feeling of warmth.
Designed to work with all sex toys.
Stimulating lubes are a great way to shake things up. The ID Sensation provides you with a gentle feeling of warmth that builds the longer you play.
If you haven't tried one before it's honestly indescribable. Imagine having every movement amplified by the heightened sensitivity of your penis.
Definitely a lube to try out.
7. Astroglide Extra Thick Gel Lube
If you're a fan of the original Astroglide you'll love the Extra Thick Gel version.
It uses the same lube formulation, just adjusted to be thicker and longer lasting.
Key features are:
Long lasting gel.
Incredibly slick and slippery.
Fleshlight safe.
Great for extended play sessions.
One of the biggest benefit of gel lubricants like this one is how long they last. Many liquid lubricants will begin to dry up after just a few minutes.
With the Astroglide Extra Thick Gel this isn't an issue. Depending on how slick you like your fleshlight the gel lube can also make cleanup easier.
With a liquid lubricant you're much more likely to have accidental spillage or leaks.
As with the original Astroglide you shouldn't use this lube for vaginal sex. It also contains both parabens and glycerin.
8. Wet Original Gel Personal Lubricant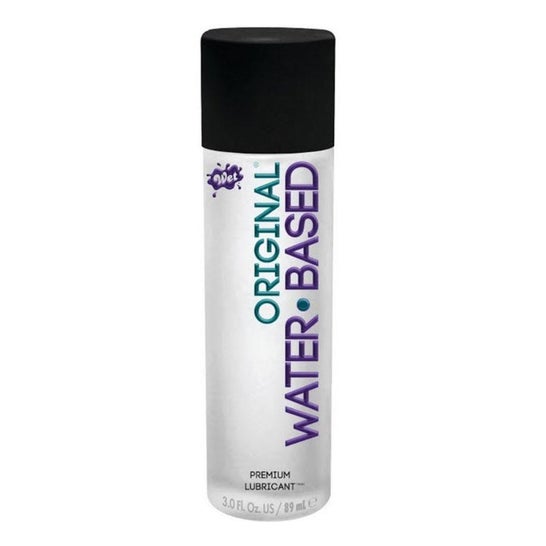 The Wet Original Gel is a thicker, longer lasting version of Wet's original water-based lube.
It gives you an insane amount of slipping, sliding action and feels incredible when you're going at it.
Key features of the Wet Gel include:
Gentle water-based formulation.
Enriched with vitamin E for skin health.
Can be used as a massage gel.
Fleshlight and sex toy safe.
If you like the thicker, slicker feel of gel lubricants you should absolutely give the Wet Original a try. It combines the intense sensations of a liquid lube with the long lasting smoothness of gels.
It's suitable as both a personal lube and a massage oil. I personally love products that fulfill multiple niches well, and this one definitely does that.
I also really like that it contains vitamin E. It's a great supplement to nourish and soothe your skin.
9. Sliquid Organics Natural H20 Lubricant
Last but certainly not least we have the Sliquid Organics Natural H20.
This is the perfect lube for guys who are looking to cut down their carbon footprint and go green.
Important features include:
100% Organic ingredients.
Contains vitamin E, green tea, and hibiscus extract to pamper your skin.
Uses natural lubricants to create a unique experience.
If you're looking for an organic lube there aren't too many options available yet.
The Sliquid Organic H20 gives you all the slipping and sliding you're looking for while still keeping in touch with your all natural beliefs. It provides a delicately smooth sensation that helps increase the intensity of your orgasm.
It uses natural lubricants like aloe vera and plant cellulose to replicate the slickness of other artificial lubes. It's also completely glycerin and paraben free.
Conclusion
Like any recommendation for a product this personal your own preferences come into play.
Different guys like different sensations and this will carry over into their choices.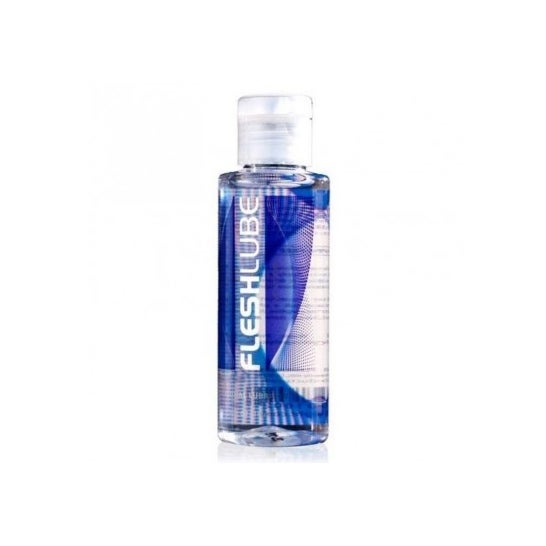 Here's the best gel and best liquid lube, plus my overall pick.
The best gel was definitely the Wet Original Gel.
It gives you all the intense slickness you desire while taking skin health into account. It provides one of the best and longest lasting lube experiences you can get.
For liquid lubes the clear pick was the Fleshlube Water-Based Lubricant.
It's no surprise that the maker of the Fleshlight would know exactly what you need in a fleshlight lube. It's paraben free, extraordinarily slick and smooth, and provides you with both lubricating and conditioning properties.
And the winner is…..
Here again I have to go with the Fleshlube.
If you're looking for the best lube for fleshlights there's no beating the manufacturer's special knowledge.
It's an excellent product that perfectly complements your fleshlight.