Men's Health Month | Male Celebrities Bringing Their Mental Health to the Spotlight
|
June is men's health month. For many, men's health implies fitness, finding out the best way to build muscle, lose fat and look great in your swim trunks. Suspiciously absent is content on how to take care of one's mind and spirit—issues. Typically, those issues are left for publications that cater to women. While women in the spotlight talk about their mental health frequently, it's less often that a male celebrity admits having struggles, and perhaps even more infrequently that they will discuss treatment plans. The author of this post would like it to be known that while I tried to diversify my examples of men who will discuss their mental health, it was not an easy task. Mental health has a certain stigma for men, and those who are already at a disadvantage in Hollywood likely don't want to risk that further. That being said, I did check an extensive list of celebrities and did my best to offer a variety of actors from different backgrounds and lived experiences.
Jared Padalecki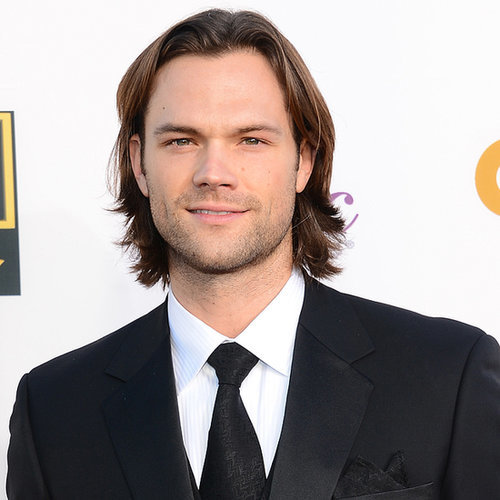 Very recently, television star Jared Padalecki (Supernatural, Gilmore Girls) had to cancel several international engagements and appearances. He did so with a single tweet which read "Dear #JIBCON and #AHBL6. I am in desperate and urgent need of my family. I am so sorry to tell you this but I must head home." He has been open about his depression for several months, but became explicit about his condition in March when he teamed up with a nonprofit organization "To Write Love on Her Arms"—an organization that brings attention to and provides relief effort for teens struggling to depression, addiction and suicidal thoughts.
Chris Evans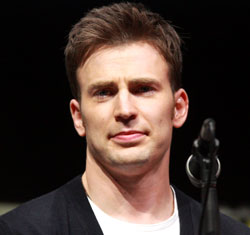 Chris Evans has risen to fame meteorically since his casting in 2011's Captain America: The First Avenger. Evans, like Padalecki, is open about his own mental health struggles. Evans battles severe anxiety that almost prevented him from accepting the role in the Marvel franchise. The condition makes public appearances very difficult for Evans, who combats the difficulties with therapy, mindfulness, and self-help books. Evans has said the following on his career: "I love acting but my career is not my life, I am motivated by the desire to make memories and have fun with my friends and family. My career, however much I am endlessly grateful for the luck I have found in it, is a means to an end. It doesn't define who I am or my happiness." Because of this, he frequently spends his time in his childhood home instead of moving to L.A. Evans recommends The Power of Now as one of his favorite self-help books.
Jon Hamm
Some actors are more reluctant to seek help. While Jon Hamm's role in the television show Mad Men brought him international recognition, he says his recent struggle with an alcohol addiction had nothing to do with the frequent drinking of his character. And while he's tight-lipped about the rehabilitation, requesting privacy for the sake of his family, he has always been honest about the help he sought when his father passed away while Hamm himself was still in college. The actor talked with The Guardian in 2010: "I was… unmoored. But very fortunate to have really good friends in my life whose parents sort of rallied… I struggled with chronic depression. I was in bad shape. I knew I had to get back in some kind of structured environment and… continue. I did do therapy and antidepressants for a brief period, which helped me. Which is what therapy does: it gives you another perspective when you are so lost in your own spiral. And honestly? Antidepressants help! If you can change your brain chemistry enough to think: 'I want to get up in the morning; I don't want to sleep until four in the afternoon. I want to get up and go to work' Reset the auto-meter, kick-start the engine!"
Laurence Fishburne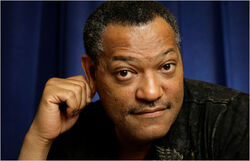 Laurence Fishburne came to therapy after his six year marriage ended. In an interview with Parade Magazine, Fishburne says he began working on his mental health after his divorce, and stayed in therapy for three years. "When my marriage broke up, I was thrust out in the world on my own. I had to look around and go, 'Hmmm, everything is not OK.' It was one of the hardest times in my life." He says that during his years in therapy, he kept a journal, and learned enough about himself that he felt confident enough to counsel himself thereafter.
Naveen Andrews
Like Fishburne, Naveen Andrews is an actor of color who has spoken honestly about taking care of his mental health. Andrews has been in counseling for drug addiction, alcoholism, and trouble with his now-ended relationship. Andrews became popular on the television show Lost, and more recently on Once Upon a Time. While he says that rehab helped him kick his nearly fatal habits, he also cites a change in scenery as therapeutic for him—once he moved from London to California, Andrews cleaned up his act and began his successful career. He says that his sobriety is especially important for the sake of his son: "I can't emphasize enough how grateful I am to have come upon sobriety. I'm a lot happier now."
These men all come from different places, and have treated a variety of mental health issues through therapy, rehabilitation, and medication. They are only a small sample of men in the limelight who have spoken publicly about their issues, but they have all been met with praise and encouragement when coming forward. Other celebrities who have spoken about their behavioral and mental health challenges include Daniel Radcliffe (dyspraxia, OCD), Jim Carrey (depression), Owen Wilson (attempted suicide) and Stephen Fry (bipolar disorder, manic-depression, attempted suicide). As more men come forward with their own stories, they make it easier for others to come forward as well.
References
1) Padalecki, Jared (Jarpad). "Dear #JIBCON and #AHBL6. I am in desperate and urgent need of my family. I am so sorry to tell you this but I must head home." 15 May 2015, 9:10 PM. Tweet.
2) Boardmen, Madeline. (Mar. 15, 2015) "Jared Padalecki Reveals Struggle With Depression: 'There's No Shame'" US Weekly. Retrieved from http://www.usmagazine.com/celebrity-news/news/jared-padalecki-reveals-depression-struggle-theres-no-shame-2015133.
3) Barda, Tabitha. (Nov. 8, 2013) "Chris Evans Talks Exclusively to Friday About Scent, Stunts and Self-Help Books." Friday Magazine. Retrieved from http://fridaymagazine.ae/fashion-beauty/men/chris-evans-talks-
exclusively-to-friday-about-scent-stunts-and-self-help-books-1.1252349.
4) Moore, John D. (Dec. 13, 2014) "Five Facts About Chris Evans That Might Surprise You!" My Chicago Therapist.Retrieved from http://www.mychicagotherapist.com/five-facts-chris-evans-might-surprise/.
5) Vernon, Polly. (Sept. 18, 2010.) "Mad Men: Jon Hamm on Life as Don Draper and the Blessings of Late Fame" The Guardian. Retrieved from http://www.theguardian.com/tv-and-radio/2010/sep/19/jon-hamm-mad-men-don-draper.
6) Buchalter, Gail. (1999) "Laurence Fishburne, The Official Interview" Parade Magazine Online. Retrieved from http://www.narrowdesign.com/laurencefishburne/interview_parade.html.
7) Elsworth, Catherine (Aug. 30 2005) "Naveen Andrews: 'I'm so Grateful I'm Sober Now.'" The Telegraph. Retrieved from http://www.telegraph.co.uk/culture/tvandradio/3646200/Im-so-grateful-Im-sober-now.html